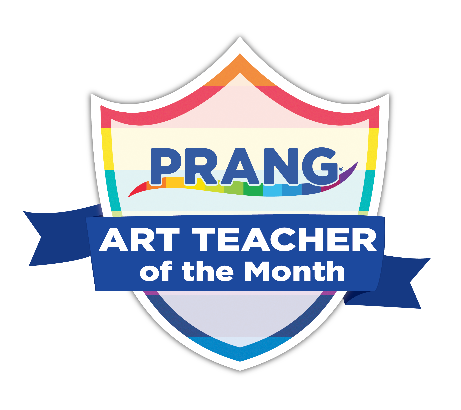 "If you hear a voice within you say 'you cannot paint,' then by all means paint, and that voice will be silenced." - Vincent Van Gogh
Art Teacher of the Month!
We recognize the contributions art teachers make every day. Upload a video, picture and tell us your story in response to the question below. We'll select one submission each month as the Prang Art Teacher of the Month and send you supplies and a framed certificate for your art room or school.
What are you most thankful for about being an Art Teacher?
*Must be 18 or older to submit a story.
Submit your story
"*" indicates required fields
By participating, each entrant grants Prang permission to use his/her name, likeness, content, or comments for publicity purposes without payment of additional consideration