Same Products, New Tricks
When is a marker not a marker? When it becomes a watercolor paint. When is a colored pencil not a pencil? When it becomes a mini sculpture. We can unlock an immense amount of creative potential with your everyday art supplies when we look beyond their obvious uses. This not only allows us to expand on limited resources, but to expand a student's creativity – encouraging them to think outside the box. Plus, it's a lot of fun, so you know, bonus points.
Therefore, let's look at some innovative ways to teach these familiar products some new tricks.
Washable Marker → Watercolor Paint
This is a washable marker's best kept secret! Once a drawing is completed in washable marker, use a brush and plain water to blend the colors as desired. This adds a dreamy watercolor effect with ease.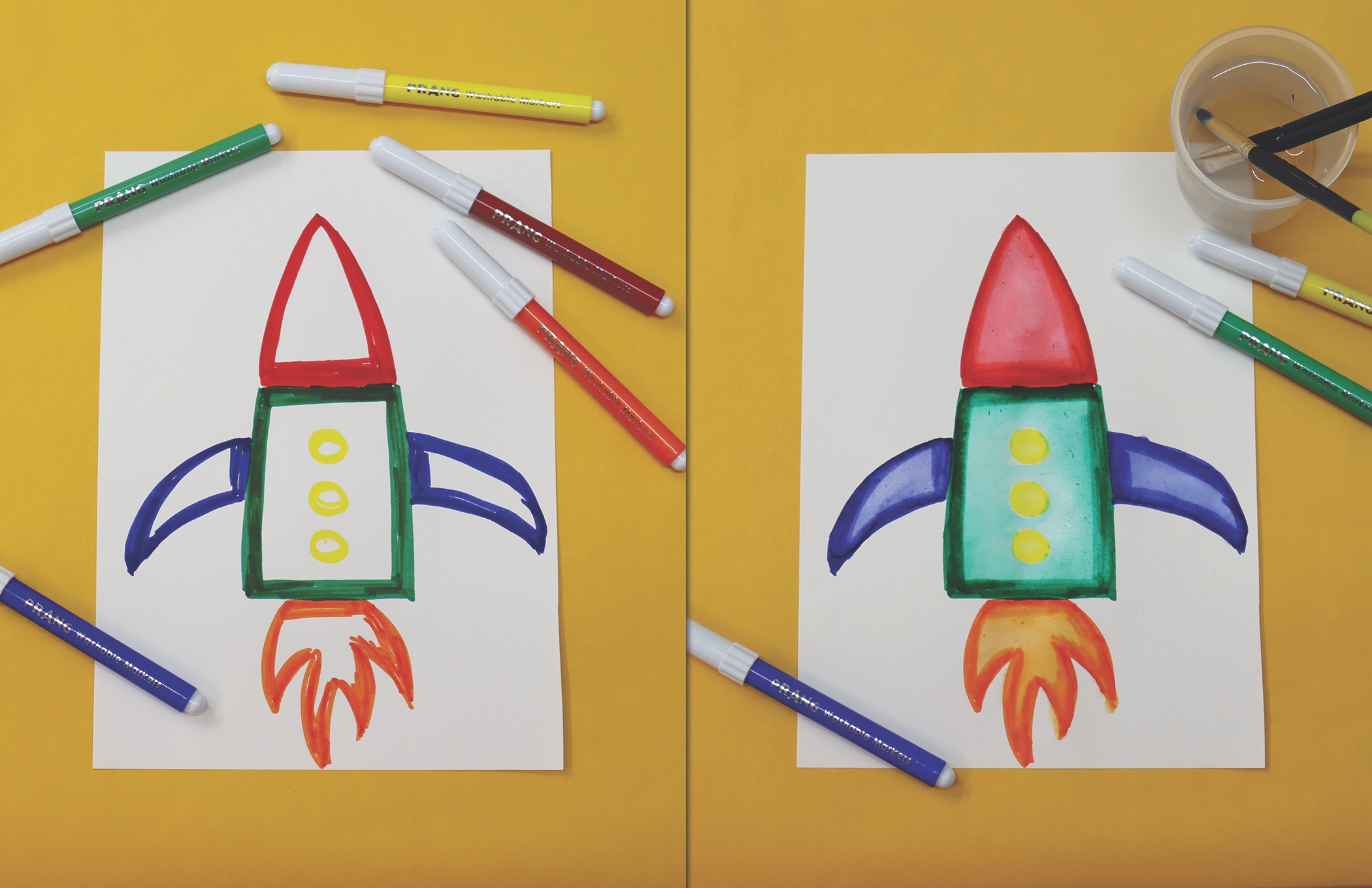 Crayon Bits → Multi-Color Crayons
You know those tiny crayon bits at the bottom of the bin? Recycle them into new crayons! Match them by color or make your own blends, all you need to do is melt each batch gently in a double boiler or the microwave, and then pour the new crayon out into a mold. You can do the recycling on your own as the teacher or use it as an opportunity to teach your students about blending colors. Just don't forget to remove the paper wrapper first!
Colored Pencil Ends → Mini Sculptures
When colored pencils get too short to sharpen anymore, turn into mini sculptures! You could be making picture frames, holiday ornaments, mosaic masterpieces, or just let the kids go freestyle – the options are endless here. All you need is some glue, and a base of paper, cardboard, or popsicle sticks to attach the pieces to, and voila! You could even incorporate other (age appropriate) odds and ends like buttons and pompons.
Chalk Bits → Sidewalk Chalk Paint
Care for some paining en plein air? Take art class outside with DIY sidewalk chalk paint! Start by crushing up your leftover chalk bits, about a stick's worth (this is another grand opportunity for a lesson on color blending). Then add a ½ cup flour, ½ cup shaving cream, and ½ cup water. Once the sidewalk chalk paint is mixed, grab some chunky paintbrushes and you're ready to take art class outdoors!
Oil Pastels → Faux Oil Paint
Much like using washable markers as watercolors, you can use oil pastels to make faux oil paint! All you need to do is create a drawing with the oil pastels, then use a cotton swab dipped in vegetable oil or baby oil to blend the colors as desired. It's really that easy and the results are gorgeous.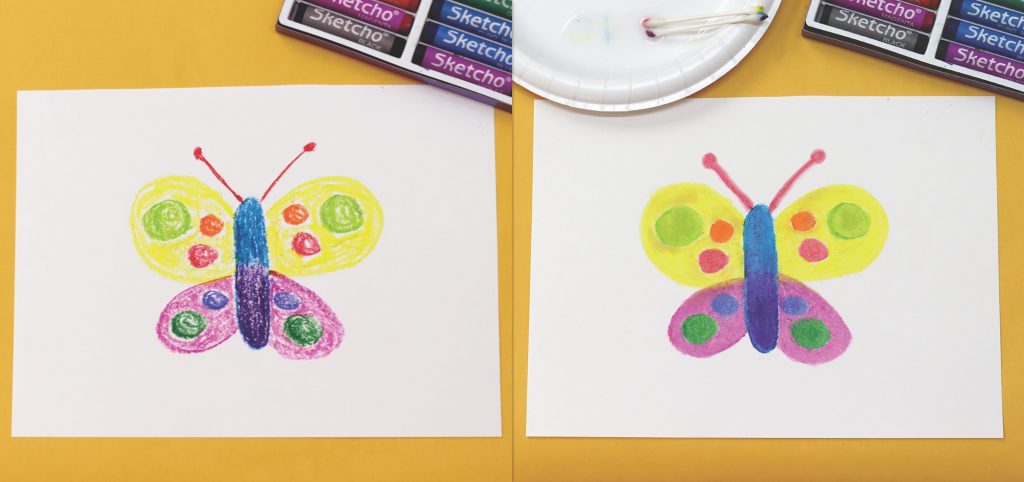 And there you have it! These are just a few ways to get even more fun projects out of your art supplies. But don't stop there – we hope this list inspires you to get creative and discover even more ways to teach these products some brand new tricks.
---